It's that time again!
What am I giving away?
A copy of Stormy Weather Collector's Edition. The series that made me the indie I am today and put me on the bestseller lists at Amazon and Barnes and Noble (and ARe!)
After centuries of solitude the stars are finally aligned just right. The handsome Deveraux men of Louisiana are going to meet their match this Hurricane Season.
Enter:
Leave a comment below and tell me something about yourself. Favorite color, author, rock band, movie, pet peeve…whatever. Just something to let me get to know you a little.
Let's hear it!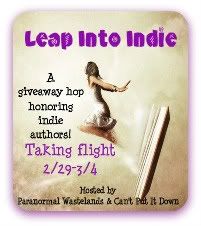 Details:
Open internationally. Prize is in digital (PDF) format. No purchase necessary. Must have a valid email address.
GET FREE READS:
Only one person can win the Collector's Edition, but EVERYONE can get access to my FOUR (yes, I said four) free reads. How? Easy. Sign up for my newsletter. Pay attention to the confirmation page/email. It contains the link to my Free Reads archive.
Don't stop here!
Keep going. There are more stops on this blog hop. More chances to win fabulous indie titles.